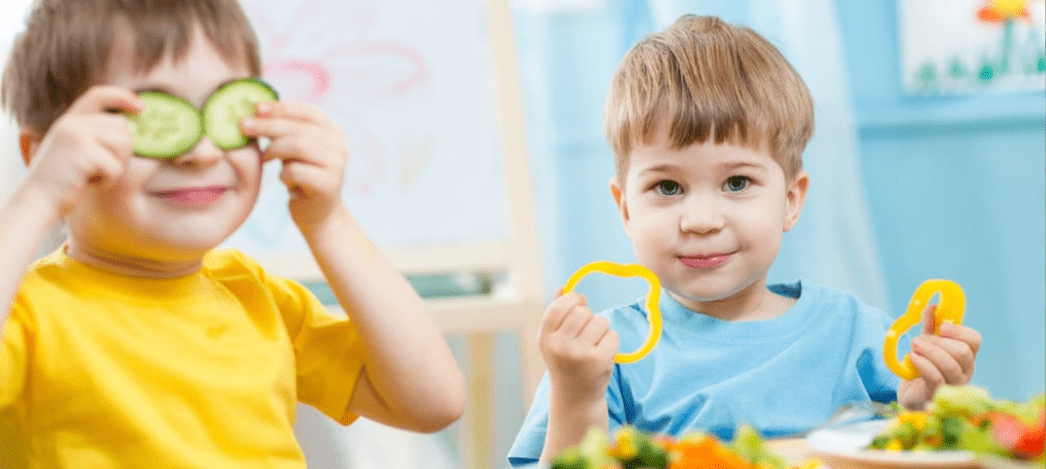 What is a balanced diet?
 A balanced diet is a diet that contains an adequate quantity of the nutrients required in a day for the child. A balanced diet includes six main nutrients, i.e. Fats, Protein, Carbohydrates, Fibre, Vitamins, and Minerals.
The importance of nutrition and a balanced diet
Nutrition is essential for our body. Proper nutrition intake will help the child to maintain a healthy weight, reduce body fat, provide energy, promote good sleep and generally make the child feel better.
The foods which are unhealthy can have a negative effect on the child's health. Having a healthy diet and focusing on nutrition are some of the simplest and most important ways to prevent the onset of any disease. Preschool-age children are still developing their eating habits and need encouragement to eat healthy meals and snacks. These children are eager to learn, especially from other people and will often imitate the eating behaviors of adults. They need supervision at mealtime as they are still working on chewing and swallowing skills.
Healthy eating can help prevent many Chronic Diseases. These include Obesity, Heart disease, High Blood Pressure, and Diabetes.
Proper nutrition is vital at every stage of life, therefore Kids need a balanced diet to fuel their growing brains, muscles and bodies. All it takes is a little bit of food and nutrition knowledge and of course lots of patience.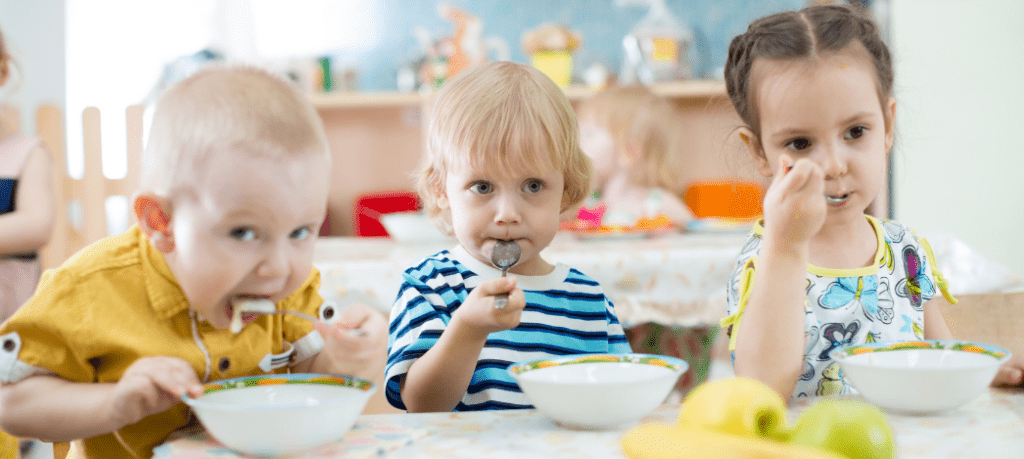 Healthful eating has many benefits for children. It can:
Stabilize their energy.
Improve their Cognitive Skills
Help them maintain a healthy weight.
Help prevent mental health conditions. These include Depression and
          Anxiety
Diet for a PreSchool Child
The diet should be sufficient in quantity and quality having different Nutrients
Offer Children at least one serving of fruit each day.
Offer Children at least one serving of vegetables each day.
Encourage children to eat most of the meals at home together as a family.
Milk should be fed to the child twice a day to fulfil the protein needs of the child.
Offer at least one Whole Grain food each day, such as whole Wheat Bread, Oatmeal, or a Whole Grain Breakfast Cereal.
Cook foods by baking, grilling, or roasting as far as possible, instead of frying them.
Prepare and serve fresh foods instead of processed and readymade packed kid's meals which are high in fat, calories, salt, and low in fibre.
Do not skip breakfast.
Keep fresh fruits ready for the child to eat for e.g. a bowl of apples and bananas.
Hide veggies in other food: You can shred or grate veggies such as carrots or cabbage and prepare them in an attractive way and serve the child.